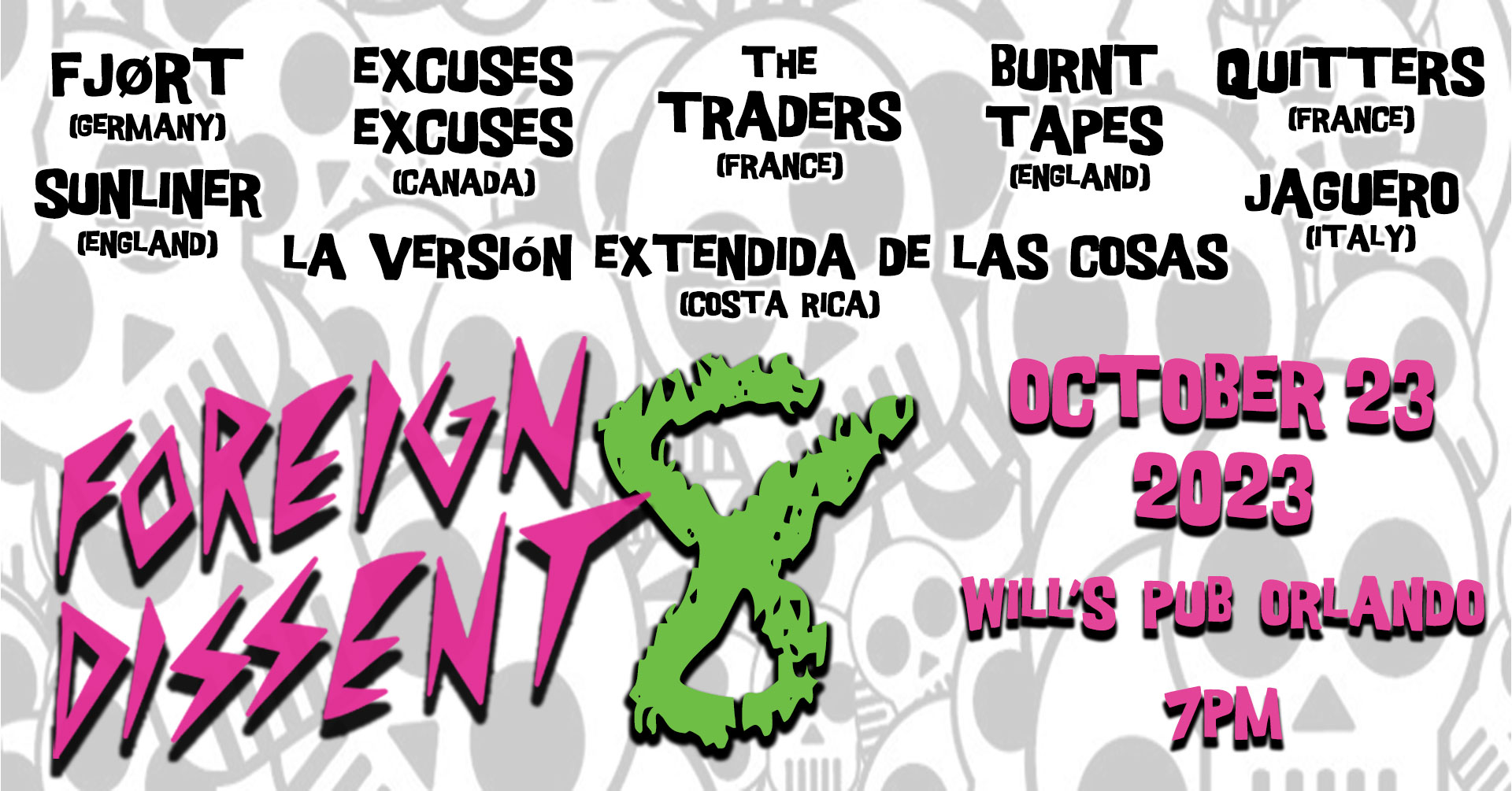 Are You Ready For Foreign Dissent 8?!
Foreign Dissent 8 will be held on October 23, 2023 in Orlando, Florida at Will's Pub. Get ready for year eight of the annual International Punk Rock Party. As with previous years, Foreign Dissent 8 features non-US bands sharing the stage in Orlando before they head to THE FEST in Gainesville. In addition to the international jams, there will be plenty of drink options at the bar and loads of foreign accents.
EVENT PAGE: Get Full Event Info!
STAY CONNECTED:
Facebook
|
Instagram