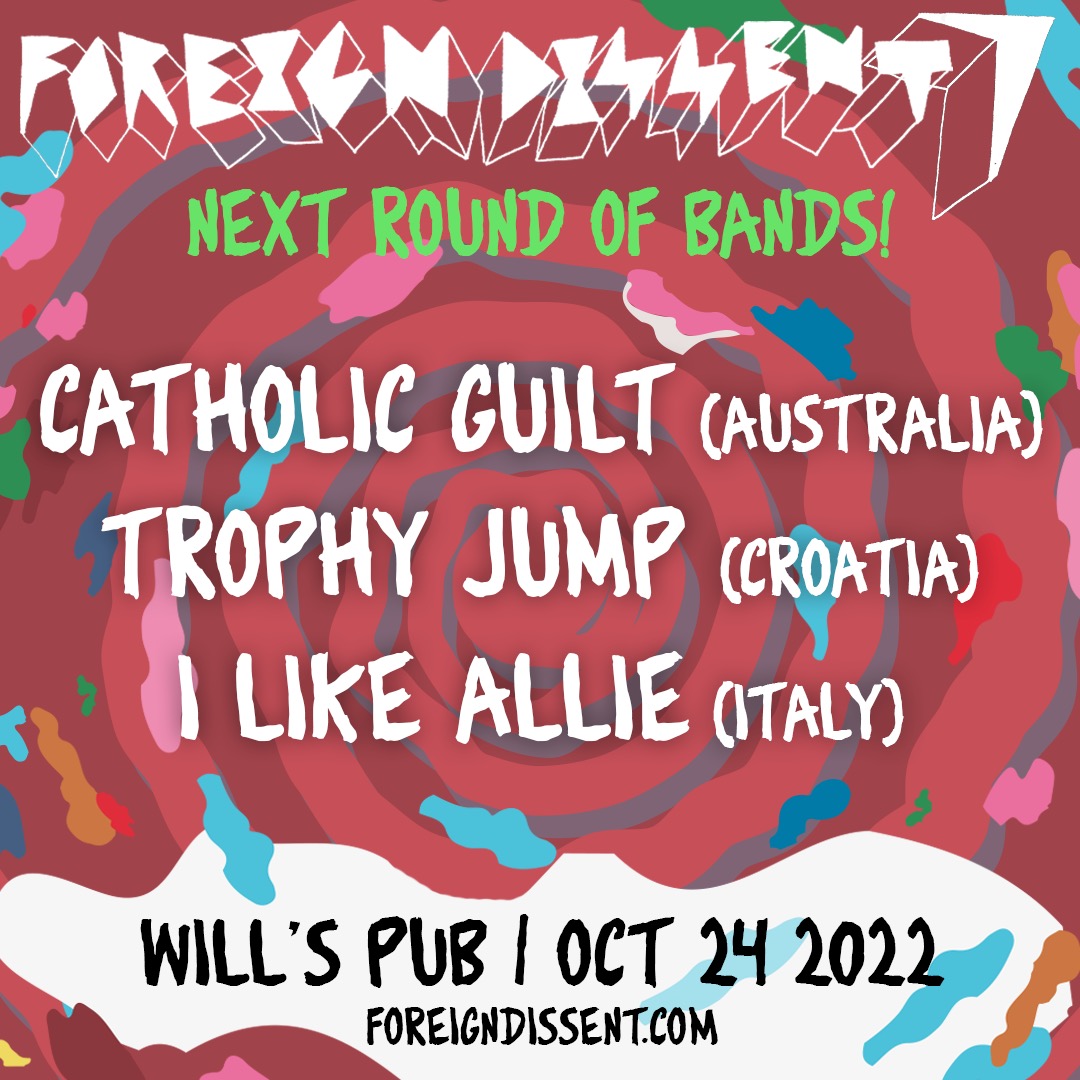 Oh, you want more bands? You get more bands!
Adding to the already stellar lineup for Foreign Dissent 7 are an additional three bands, including the first ever band from Croatia.
Will more be added? Maybe, possibly, not sure. We're at six bands, but adding one or two more isn't totally out of the question. Stay tuned.
In the meantime, go listen to these bands, tell your friends about FD7, and we'll see you at Will's Pub on October 24 for the long awaited return of the ultimate International Punk Rock Party!