FD8 is right around the corner, so it's time to get familiar with the 7 bands, from 5 different countries, playing the event. It's going to be an epic International Punk Rock Party. Learn more about the bands below, check out their videos and songs, and come prepared to party on October 23 at Will's Pub in Orlando. GET TICKETS NOW!
Sunliner (England)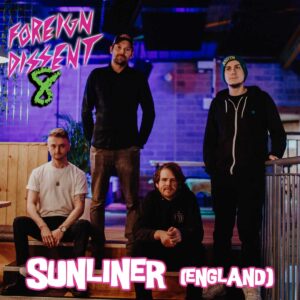 Visiting the US for the very first time, Sunliner hails from England. Their self-titled debut album came out in November 2022 and it's an absolute gem. You may be familiar with the vocals, as singer Jake used to be in the band Jake & The Jellyfish.
Jaguero (Italy)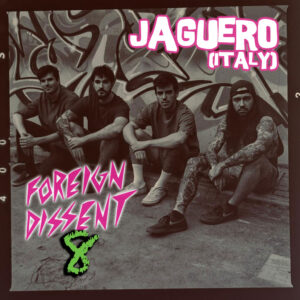 Jaguero came up with their name during a drunken conversation while trying to recall the name of a famous soccer player. You'll have to ask the band for more details when you see them at FD8! Formed in 2021, Jaguero dropped a killer EP in April 2022 called Worst Weekend Ever, which is loaded with melodic, anthemic jams. This will be their first visit to the United States!
Eat Defeat (England)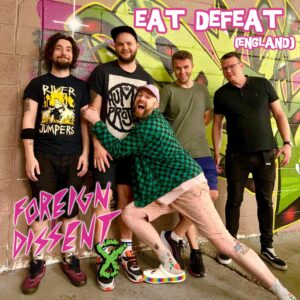 Please welcome a late addition to the party, Eat Defeat from Leeds, England. Do you like pop punk? Yeah, I know you do. And Eat Defeat is here to satisfy your needs. The 5-piece has been blasting sick melodies for over a decade and they're ready to entertain your ears and eyes at Foreign Dissent 8.
La Versión Extendida de las Cosas (Costa Rica)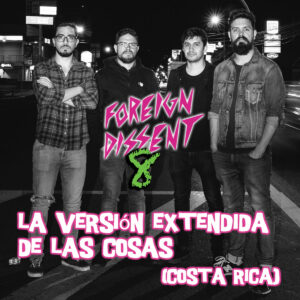 La Versión Extendida de las Cosas is coming to the US for their very first time, which is a real treat because they've been creating sick jams since 2014. It probably won't surprise you that they will be the longest-named band to ever play Foreign Dissent, but you can also refer to them as La Versión if you need to save some time. Their latest album, Rituales Modernos, just came out in March 2023.
Amends (Australia)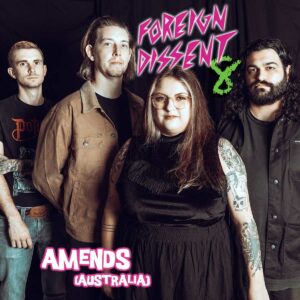 Rising like a phoenix from the sadness of Excuses Excuses' unfortunate exit from the lineup, Amends slides right in to keep it stacked. And like most of the other bands playing, this will be their first ever shows in the US. The Western Sydney-based quartet is the furthest traveling of the bands playing this year, and they have a new album coming out in September that you can experience in person in a couple months.
FJØRT (Germany)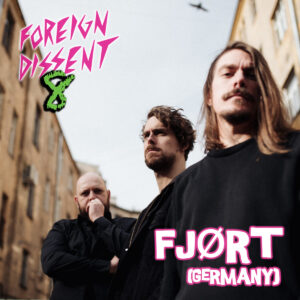 It's mind-blowing that this German powerhouse is only a trio, delivering a massive sound that is visceral. Despite a more than 10-year history and four full-length albums, this will be Fjørt's first US visit. Their latest album, nichts, came out in late 2022 and is a tour de force of intensity and powerful musical landscapes.
Burnt Tapes (England)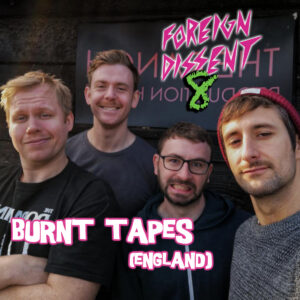 This has been a long time coming. Burnt Tapes was initially scheduled to play Foreign Dissent 7 in 2020, but Covid had other plans. And as much as the band had hoped to make it a reality in 2022 when FD7 finally happened, it wasn't meant to be. But here we are, doing the thing, with the London-based quartet finally making their FD debut, ready to bring their trademark melodic punk rock awesomeness to the United States once again.
There you have it – the full lineup for what is going to be an epic Foreign Dissent. Tickets are on sale now, so grab yours before they are gone. And we'll see you at Will's Pub on October 23!