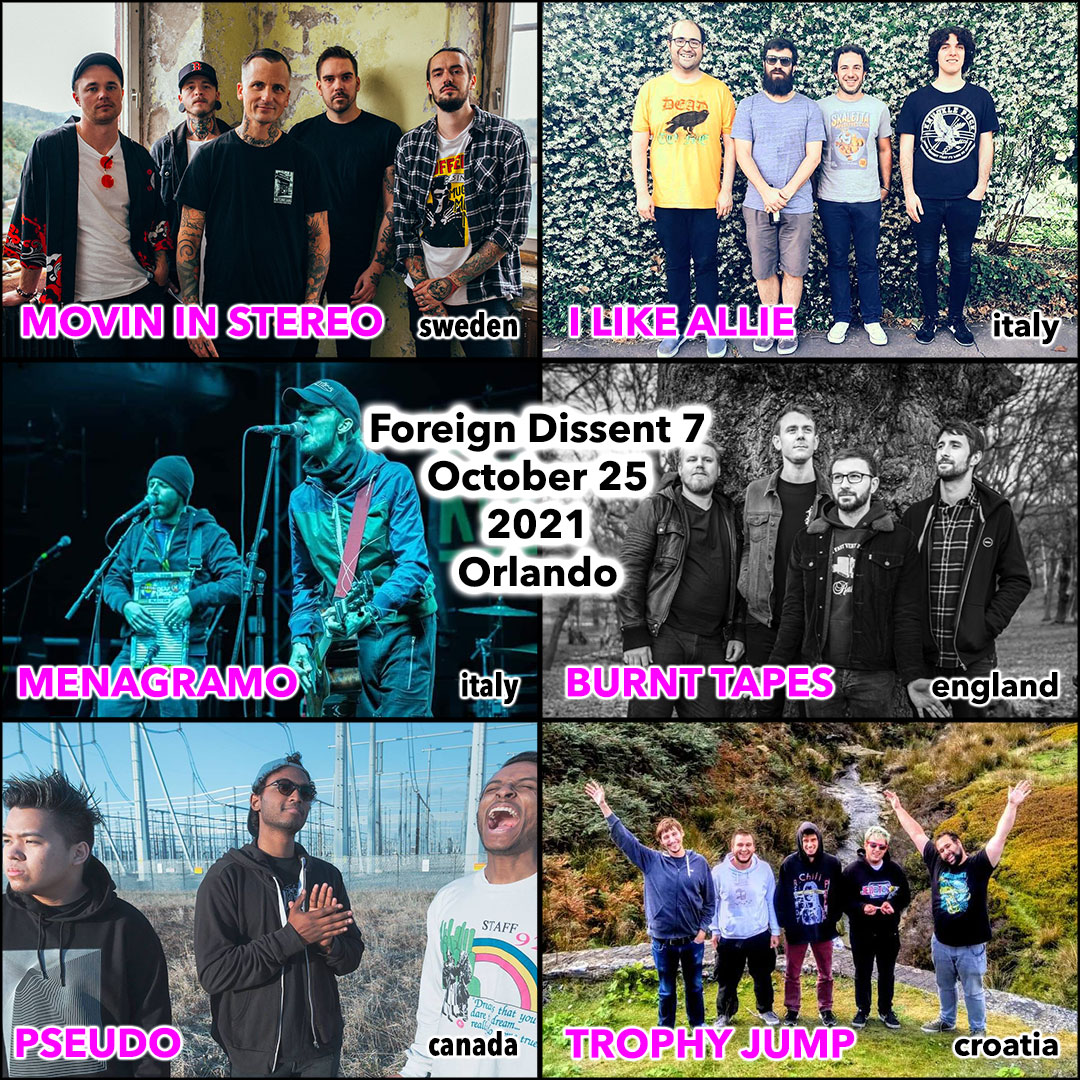 Today, October 26, 2020, would have been Foreign Dissent 7 if Covid hadn't completely changed things. So, to try to raise some spirits and remain optimistic, we're announcing six bands from five countries that are confirmed for FD7 in 2021, with more bands to be announced later.
CONFIRMED SO FAR FOR FD7:
Complete event info can be found on our Facebook FD7 event page.